Bank of Portraits / Meyer Vasyl and Anastasia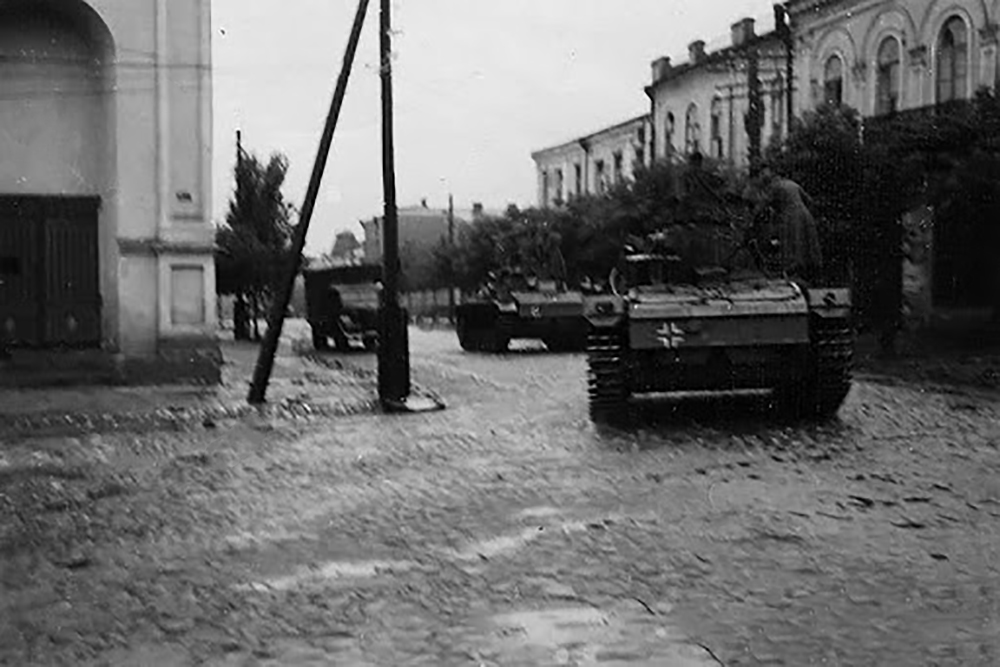 Meyer Vasyl and Anastasia
German troops occupied Zhytomyr on July 9, 1941. After the Hitler's decree on August 20, 1941, about the establishment of the Reichskommissariat «Ukraine», Zhytomyr and Vinnytsia regions of the USSR and the southern part of Polissya region of the Byelorussian SSR became a part of the General District of Zhytomyr. The city of Zhytomyr became the center of this territorial unit.
According to the 1939 census, there were 125,007 Jews living in the Zhytomyr region, or 7.4% of the total population. Jews lived mainly in urban settlements, including 29,053 people in Zhytomyr. These data do not take into account Jews who were citizens of Poland before 1939 and Jews who arrived in the city on the eve of the Nazi occupation as refugees from the western regions of the USSR. The first case of extermination of the Jews of Zhytomyr was recorded on July 19, 1941. On that day, one hundred people were shot dead, accused of "deliberate arson of the city's buildings" Then the mass killings of Jews continued with a certain frequency until the liberation of the city.
Vasyl Meyer, a German by birth, lived in Zhytomyr with his Ukrainian wife, Anastasia. Before the war, a Jewish family of Grips lived next door to them.
On July 9, 1941, Germans occupied Zhytomyr, and shortly afterward local Jews were ordered to leave their homes and move to the ghetto. At first, Jews were allowed to go outside the ghetto borders to buy food, but this was soon banned, so the inhabitants of the Jewish ghetto were effectively sentenced to starvation.
A few weeks later, Jews were taken out of the city in groups and shot at the edge of ditches in the Bohunia district, on the outskirts of Zhytomyr. Hitlia Grips and her young son Leonid were among the Jews who were the last to arrive at the execution sites. Just seconds before the shots were fired, Hitlia pushed her son into a pit and fell there herself.
At night, the mother and son, in blood, got out from under the dead bodies. Hitlia noticed that her son was wounded in the leg, so she decided to return with him to Zhytomyr, where they went to the house of the Meyers family. The Meyers were hiding Hitlia and her son in their house for several weeks, till Leonid's wound was heal.
When Germans occupied Kyiv and began to move rapidly eastward, Hitlia, whose husband had fought at the front, decided that it would be safer to leave Zhytomyr. Through her acquaintances, she got forged documents with the Russian name.
In 1943 they managed to cross the front line near Kharkiv. After the war, the Grips returned to Zhytomyr, where they continued their friendship with the Meyers.
On September 13, 1998, Yad Vashem awarded Vasyl and Anastasia Meyer with the honorary title of the "Righteous Among the Nations."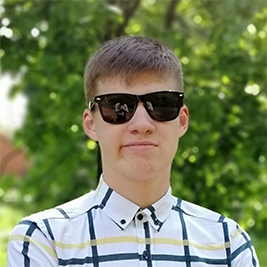 fingerprintArtefacts

theatersVideo

subjectLibrary

commentComments