Bank of Portraits / Mizina Maria
Maria Mizina
Maria Mizina, a native of Tomakivka village, Dnipropetrovsk region, after graduating from Zaporizhia Pedagogical College and then Nikopol Teachers' Training Institute, lived and worked as a teacher in Nikopol, Dnipropetrovsk region. On August 17, 1941, Nikopol was occupied by the Nazi troops, and a few months later, on October 3 and 5, two mass exterminations of the Jews took place in the city. It turned out that Maria Mizina's friends, Fedir Vovk and Yelyzaveta Shkandel, saved the life of their friend, teacher Sara Bakst. She was married to a Ukrainian, and the couple had two small children.
Fedir Vovk and his wife decided to help Sara and her relatives. At first, they hid Sara's eldest son Viktor at home and then asked Maria Mizina to help. She agreed to shelter Sara in her house if necessary.
Sara Bakst hid at Maria Mizina's house for three months. At first, she stayed in the basement, and at night she went up to the apartment, where she could always rest, warm up and wash.
Later, Fedir Vovk managed to get fake documents for Sara. He helped her move to the countryside. Sara settled in a distant village, and only Fedir Vovk and his wife knew where she was hiding. When Sara settled down, Fedir took her son Viktor to her. The youngest son, Oleksandr, lived with his Ukrainian father throughout the occupation. After the liberation from the Nazis on February 8, 1944, all members of the Bakst family returned to Nikopol.
The fate of Maria Mizina was more tragic. In 1944, she, along with some other members of the Organization of Ukrainian Nationalists (OUN) from Nikopol – Olena Marchenko, sisters Marfa, and Maria Myroshnychenko – was arrested by the NKVD for belonging to the OUN, and later imprisoned. Compared to others, in fact, her guilt was extremely insignificant.
According to the prosecution: "In July 1943, M.P. Mizina joined the Nikopol branch of the OUN, provided her apartment for the storage of nationalist literature, a typewriter and for meetings of OUN leaders with members of this organization". By the way, Maria Mizina denied the accusation of keeping a typewriter, and witnesses also spoke in her favor. In particular, Sara Bakst's husband noted that "during Maria Mizina's stay in the German-occupied city of Nikopol, I did not notice anything negative in her behavior. I don't know if she kept in touch with the German occupiers".
However, like the real dangerous criminal, she was sentenced to 15 years in a labor camp. She served her sentence in the camps in the area of Irkutsk.
In 1955 Maria Mizina was released and in 1992 rehabilitated. After liberation, she went to the town of Marganets in the Dnipropetrovsk area. On July 12, 1998 she was recognized as the Righteous Among the Nations.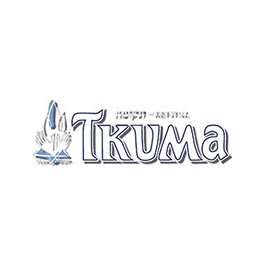 Ukrainian Insitute for Holocaust studies
Dnipro
fingerprintArtefacts

theatersVideo

subjectLibrary

commentComments