Bank of Portraits / Sushko Anastasiia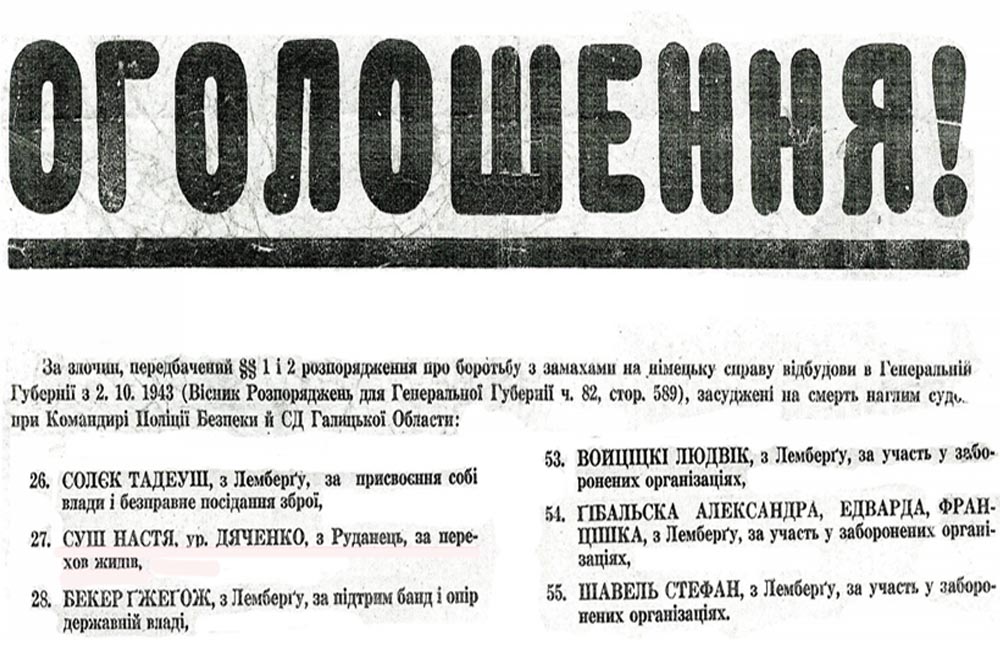 Sushko Anastasiia
Anastasiia Diachenko was born into a poor peasant family, she became an orphan early and worked for some time for a landowner.
In 1919, Anastasiia married Andrii Sushko, a native of the Lviv region.
The couple lived near the Svirneve village, Kirovohrad region, and at the beginning of 1941, together with their three children, they moved to the Lviv region and settled with Andrii's mother near the village of Rudantsi, Novoyarychiv district (now Kamianka-Buzka).
Andrii got a job at a railway station, and Anastasiia started to work at a local collective farm.
In mid-July 1941, the region was occupied by Nazi troops.
In October 1942, the local Jewish population was deported to a forced labor camp.
It held up to 3,000 locals, Soviet activists and Jews, who were used for constructing the Lviv-Brody road.
In January 1943, about 2,500 camp prisoners were shot down in a forest in 2-3 km from Novy Yarichiv. Only a few of them managed to escape and hide in the woods.
"Once a man with a little boy knocked on our door and asked to hide his son until he found a safe shelter for the whole family" From the memories of the Sushko family…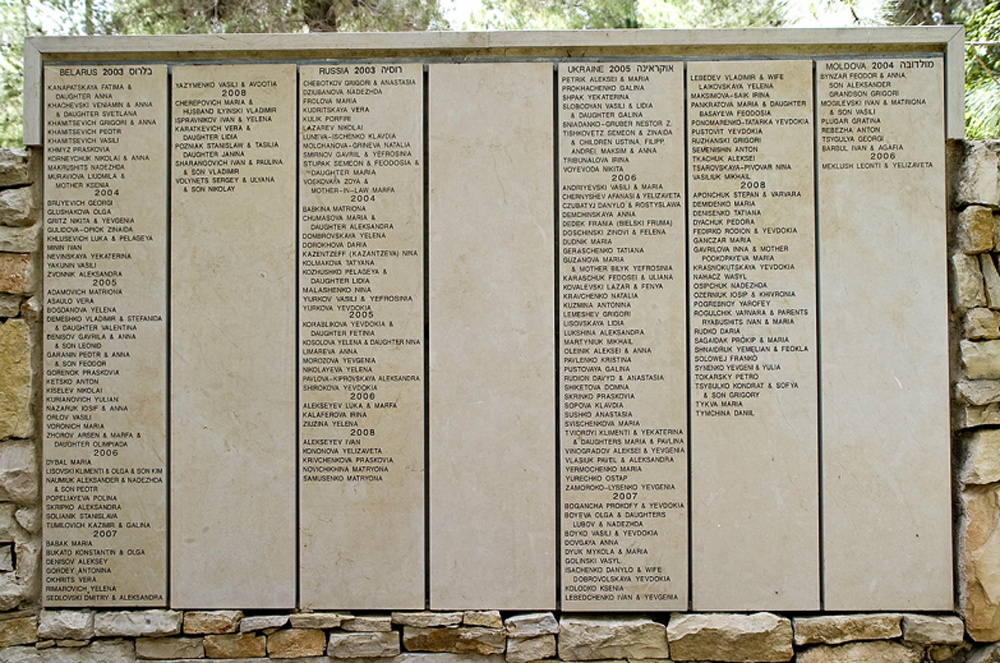 Anastasiia had three sons and could not refuse to a Jewish man. She hid Motia near the barn, in a vegetable storage pit. The man visited his son several times, but he had nowhere to take the child. After a while he stopped coming at all and Motia started to miss his father.
"Once he got out of his hiding place and ran to the village, apparently hoping to find his father. When he returned, he said that his former neighbors had seen him."From the memories of the Sushko family ...
He barely managed to hide in the pit when the police rushed to Sushko's house. They captured Anastasiia's youngest son Anatolii, considering him to be a Jew. The woman attacked the policemen with her fists and started to fight with them, meanwhile, Anatolii managed to escape. After a search in the yard, police found Motia and sent him together with Anastasiia to prison in Lviv. Anastasiia's husband and her sons found out that she had been executed from occupation announcements that appeared on the streets of Lviv in December 1943. After Anastasiia's arrest, they did not return to their home. Until the region was liberated from the Nazi occupiers in July 1944, the family had been concealed by their friends and acquaintances. The place and date of death of the Jewish boy Motia are unknown.
On March 1, 2006, Anastasiia Sushko was awarded a Righteous Among the Nations.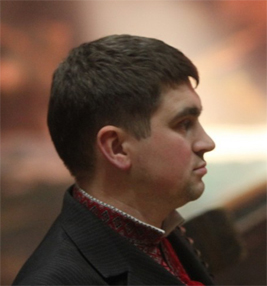 Vitaliy Horobets
Kyiv
National museum of the History of Ukraine in the Second World War
fingerprintArtefacts

theatersVideo

subjectLibrary

commentComments